A winter poem in Joetsu, 100,000 candles invite you to a fantasy.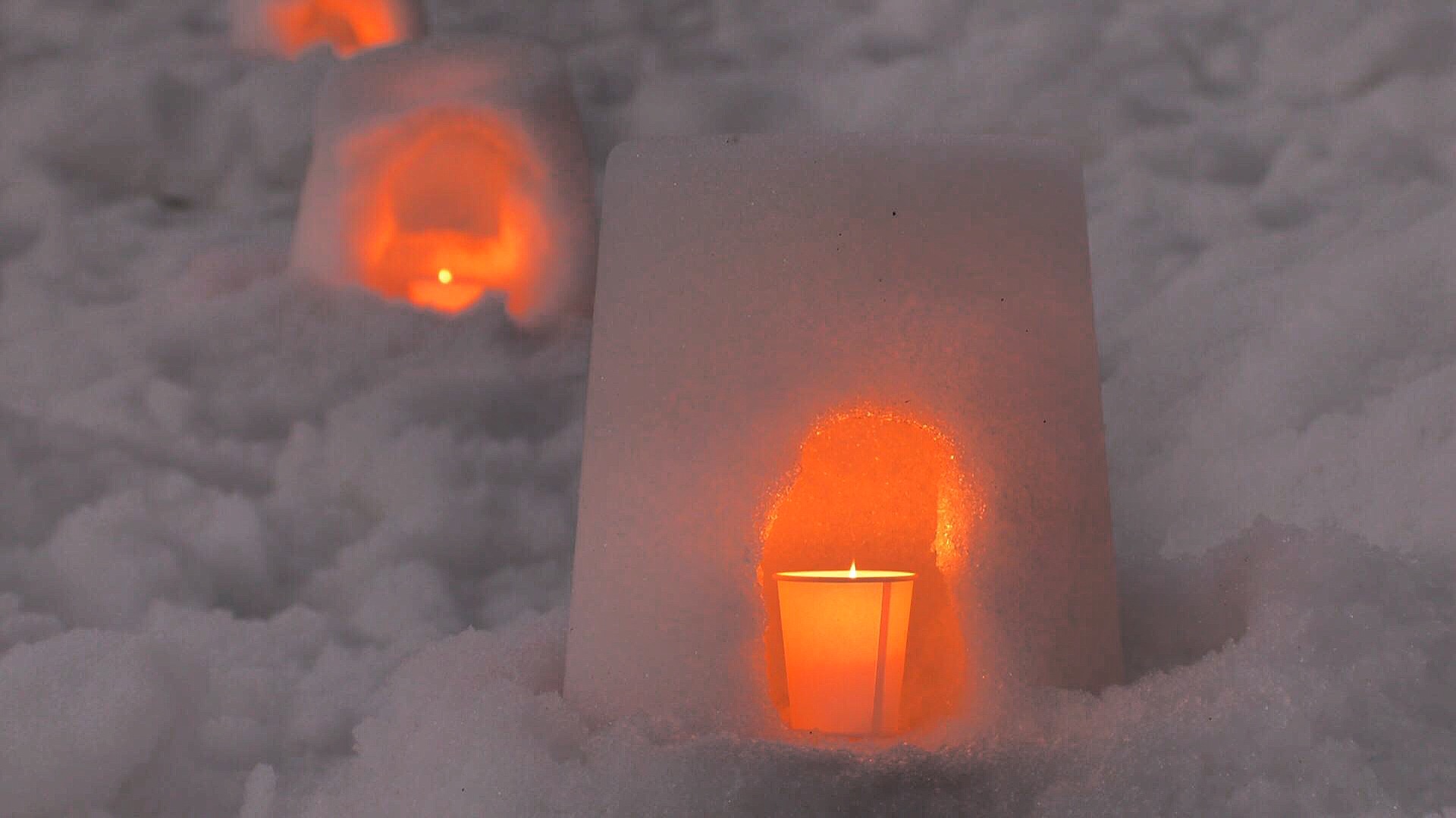 The "Corridor of Light" is a major winter event in Joetsu City, Niigata Prefecture, and is an indispensable part of the city's winter attractions. This year, the event will be held in six areas in Joetsu City on Saturday, February 26, although the scale will be reduced due to the Corona disaster.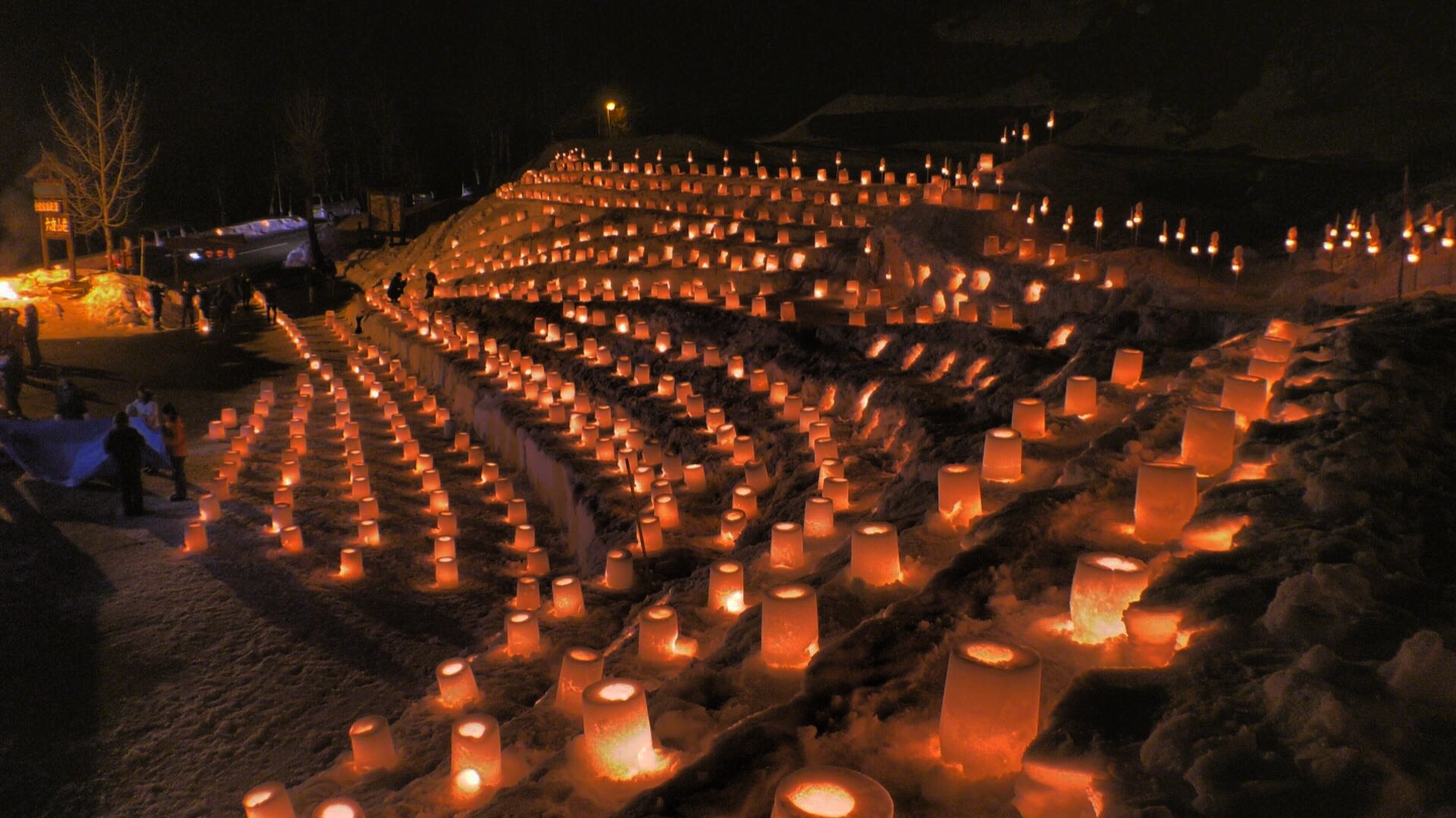 The "Corridor of Lights" is a joint event held every February by six districts including Azuka and Oshima wards. 100,000 candles are lit along the roadside to illuminate the snowy landscape. The total length of the corridor is said to be as long as 60 kilometers, and it attracts many tourists from inside and outside of the prefecture every year.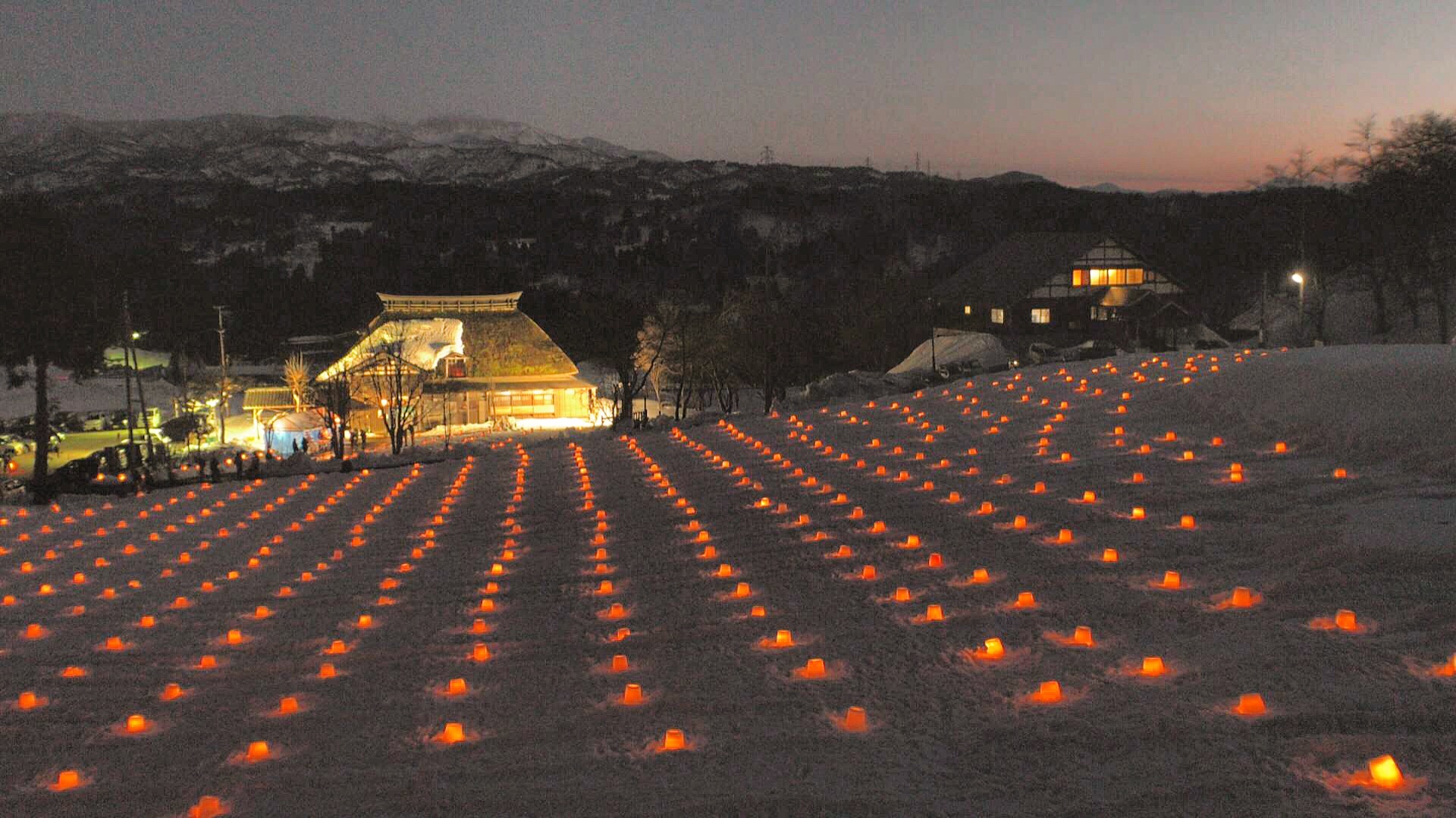 The number of snow lanterns and the beauty of the lights will surely overwhelm you. Please note that due to the Corona disaster, most of the teahouses set up at each site will only serve takeout food and drinks.
Venue Information and Area Map
【Meeting Place】 Uragawara-Ward, Oshima-Ward, Yasuzuka-Ward, Makai-Ward, Takashi, Fudo (Nadachi-Ward)


【Flower Fairgrounds】
Iwakunohara Vineyard (Takashi area)
Makikomi Concrete Plaza (Makikomi-Ward)
Kikupitobarei (Anzuka-Ward)
Implementation details as of the 16th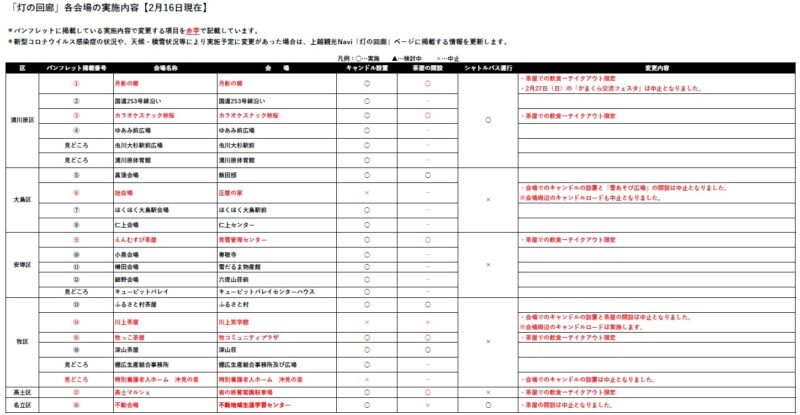 Corridor of Lights Enjoy the video!