Speaking of Joetsu City in Niigata Prefecture, the cherry blossoms at Takada Castle Site Park are famous, but there are also some other famous cherry blossom spots. One of them is Shidare-zakura of Nicho-ji Temple located at 3-chome Teramachi, Joetsu-shi. It began to bloom from the end of last month more than a week earlier than usual,and became full bloom on April 3.
Taken on April 3, 2020
According to the temple, this weeping cherry blooms every year at about the same time as the cherry blossoms at Takada Castle Site Park. This year there was little snow in the warm winter, so there was no damage to the branches and the flowering was better than usual.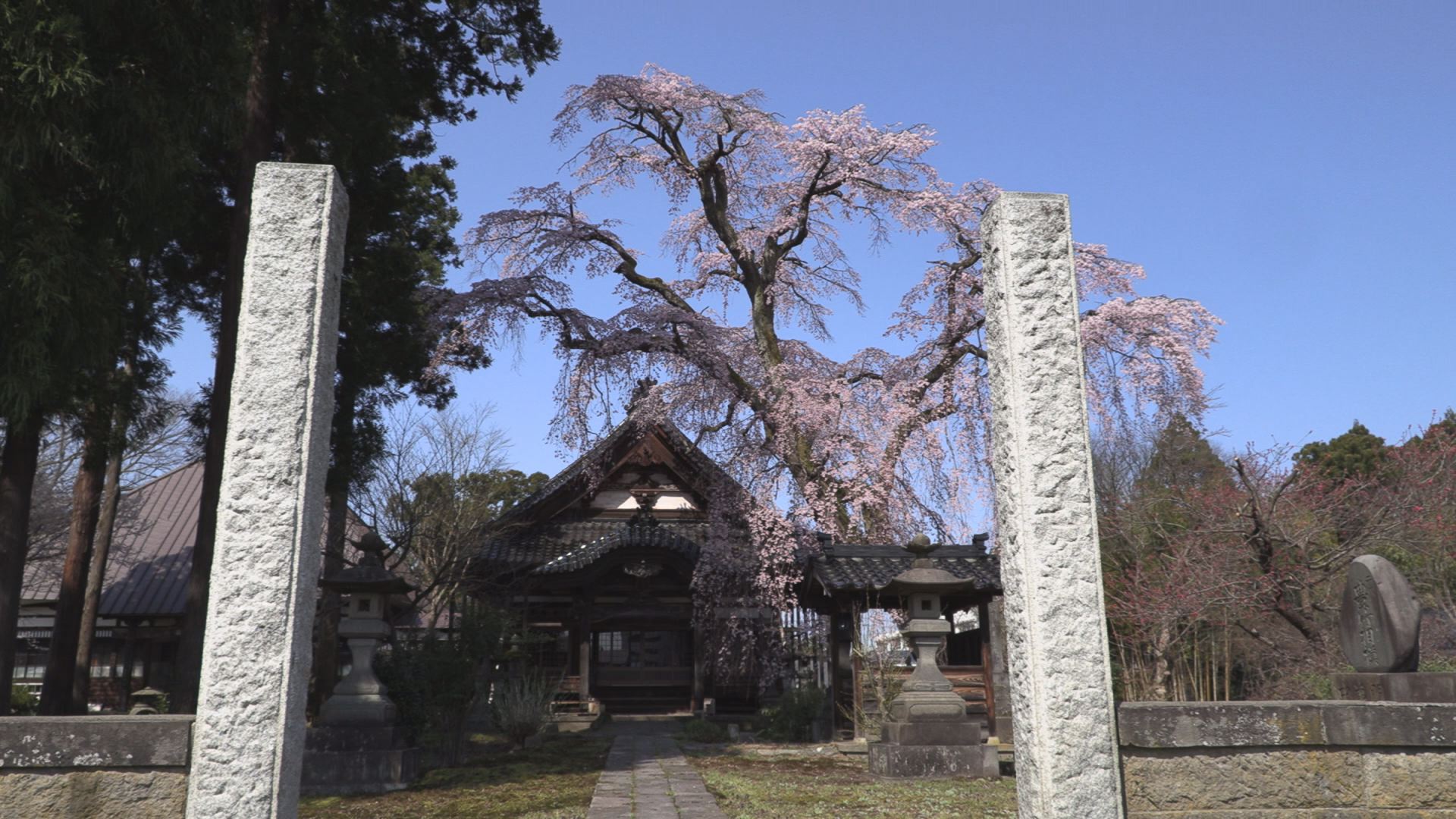 According to the temple records, approximately 220 years ago, along with the renovation of Bishamon-do, weeping cherry trees were planted on both sides of the approach. Later, the southern tree died in the late Taisho era, but the northern tree has grown and is still blooming. The best time to see weeping cherry is that it will last a week.
April 13, 2017 Nicho-ji temple weeping cherry tree (aerial view)