What do you think of when you hear the word "white"?
At this time of year, when the world outside is a silvery white, a collection exhibition titled "The World of White" is being held at the Kobayashi Kokei Memorial Art Museum in Joetsu City, Niigata Prefecture.


 The special exhibition "The World of White" features 30 works from the collection of the Kobayashi Kokei Memorial Museum of Art and 21 artists associated with Joetsu.
You will be able to enjoy three different types of works according to the theme: "white as color," "white of snow," and "margins and spaces.
Depending on the piece, there is a yellowish white, a bluish white, or a transparent white. 
This is "Shoju Sennen" by Mr. Shunsoo Sasagawa, an ink and wash painter living in Joetsu City. It was originally a study of the same composition as this painting. This painting was presented to the Pope when he visited Japan three years ago.


Soichiro Tomioka, a world-renowned painter from Joetsu City, developed the oil paint "Tomioka White" in search of a white color that would not turn yellow. The works on display here are ink paintings on Japanese paper, and visitors can appreciate the slightly yellowish white color.
Ms. Ito, curator of the Kobayashi Kokei Memorial Museum
The color and texture of white varies from work to work. I'm sure many of you had a difficult time last year, but I thought I'd like to think about 'white' again with you.
The Kobayashi Memorial Museum Collection Exhibition "The World of White" will be open until March 13 (Sun). The museum is closed on Mondays. 
Kokei Kobayashi
The museum will be open to the public free of charge on February 11 (Fri.) for the "Birth Anniversary of Kokei. On this day, the museum will be illuminated with snow lanterns and candles in the garden from 4:00 p.m. under the title of "Candle Night.
Kobayashi Kokei Memorial Museum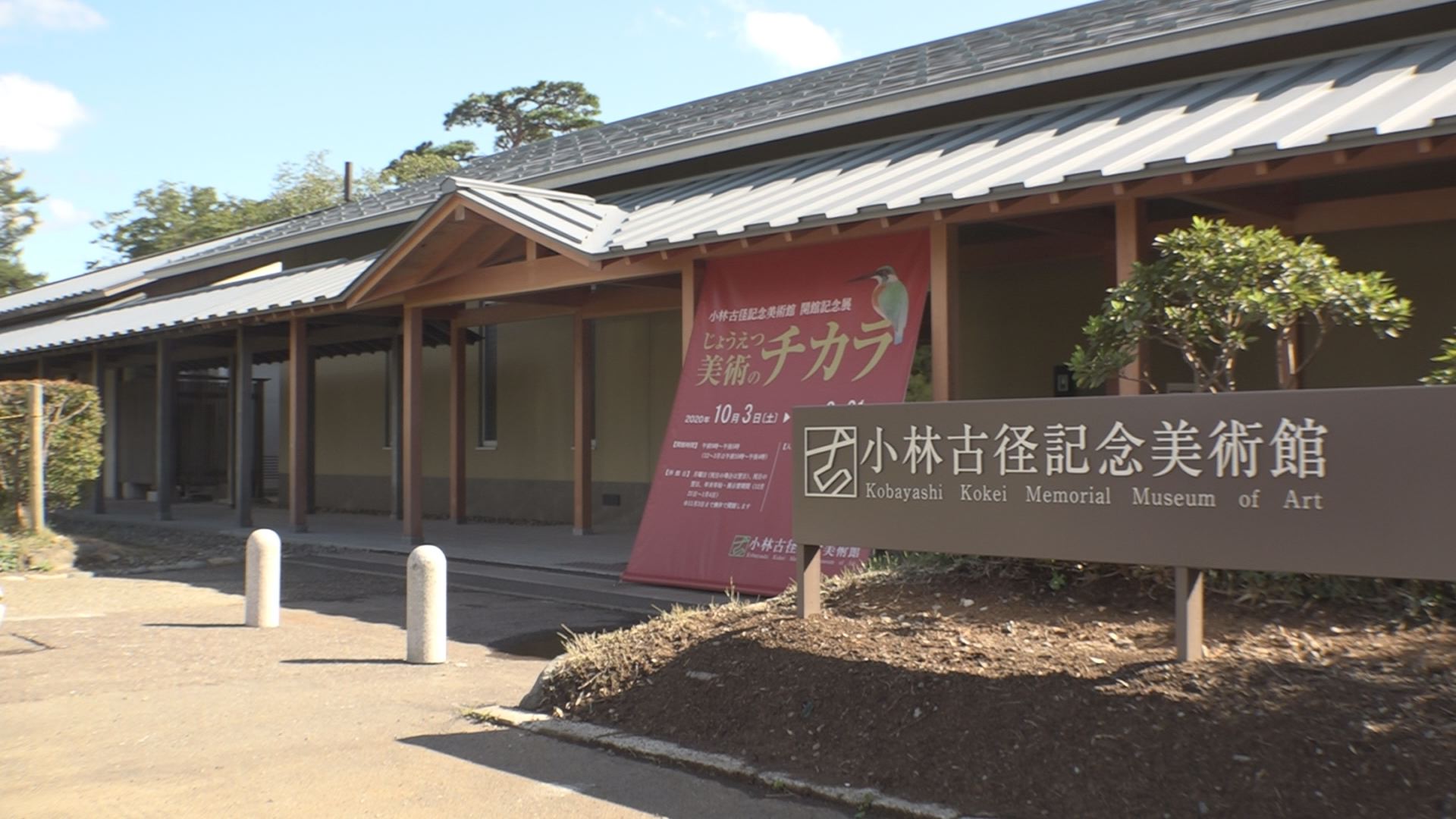 Address: 7-1 Honjo-cho, Joetsu City, Niigata Prefecture
Tel: 025‐523‐8680
Access: <By car>About 15 minutes from Joetsu IC of Hokuriku Expressway <Walking>20 minutes walk from Takada Station on the Echigo-Tokimeki Railway.
URL: http://www.city.joetsu.niigata.jp/site/kokei/