15 courses with plenty of terrain and variety! December 25 – March 27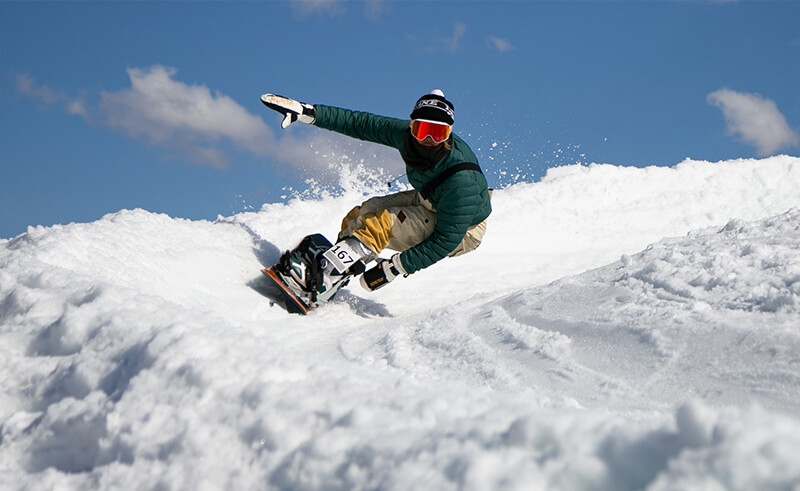 A 25-minute drive from the Toyota Iiyama IC on the Joshinetsu Expressway. This ski resort is located right next to Togari Onsen. The terrain is rich and varied with 15 courses, and the slopes are equipped with superb powder snow that can be enjoyed by beginners and advanced skiers alike.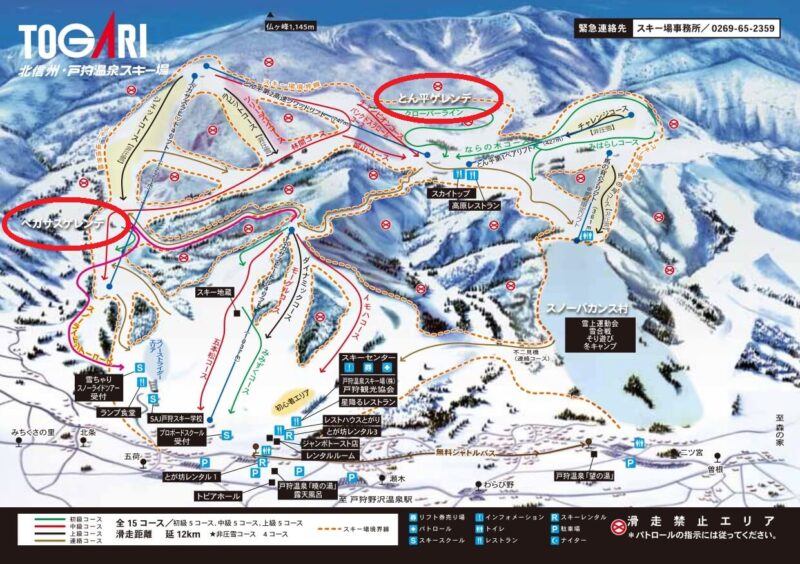 Course map / from Togari Onsen Ski Resort official website
The ski slopes can be roughly divided into the "Pegasus Slope," which is on the left side of the map and is close to the hot spring resort, and the "Tonpei Slope," which straddles the Pegasus Slope. Each slope features a different atmosphere and different items.
The Pegasus slope is located on the side of the hot spring resort where the "Akatsuki no Yu" is located. It has a rest house and kids room, and many of the courses run alongside the beginner and intermediate courses, so you can enjoy them without worrying about the difference in levels. There is also an unpressurized tree run for advanced skiers and a place to practice real moguls and poles, as well as a slope for children and a mogul course for beginners.
Although it is near the top of the mountain, the Tonpei slope has courses for all levels, from beginners to experts. Groups and families can enjoy the slopes together. The sense of freedom you feel while skiing and the spectacular view that spreads out when you get off the lift make this the best ski resort in Togari Onsen. On a lucky day, you may even be able to see a sea of clouds below you.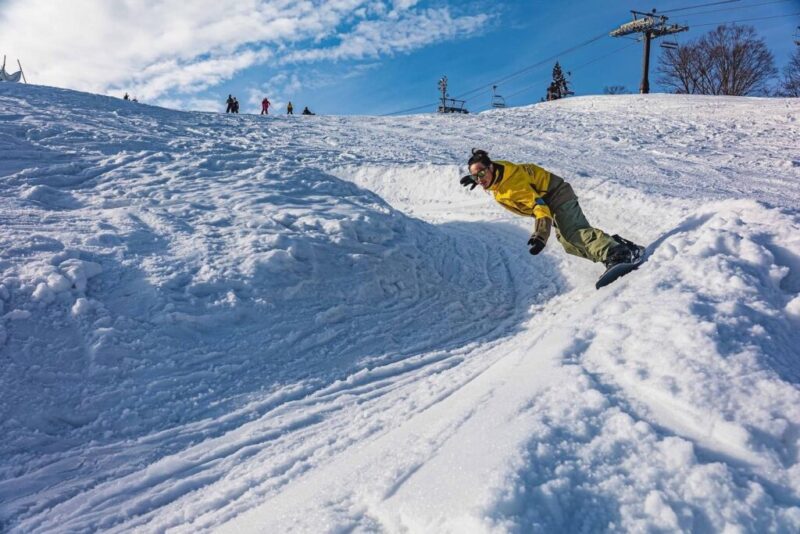 The permanent banked course, which is very popular among snowboarders, is located on the Champion Course at the top of the ski resort. The course has a series of curves made from the natural terrain, and it is said that there is no end to the number of repeat visitors who enjoy the 3D sensation.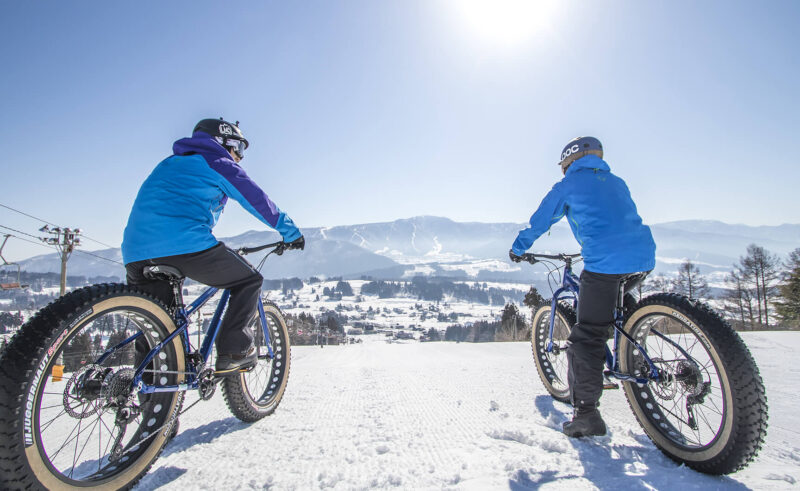 In addition to the above, a new snow activity, the "Snow Chari Snow Ride Tour," has opened at the Pegasus slope, where you can ride a bike on the slopes. Visitors can enjoy riding a fat bike on the 2,000-meter long course by riding the lifts. With a dedicated guide, groups and families can enjoy the tour with peace of mind.
Data



■Address: 6356-2 Toyoda, Iiyama City, Nagano Prefecture
■Business Period: Saturday, December 25, 2021 – Sunday, March 27, 2022
■Opening hours: 8:30 a.m. to 4:30 p.m. weekdays 
■Fees: One-day lift ticket: Adults 4200 yen, Elementary school students 1500 yen, Seniors 3800 yen / Half-day lift ticket: Adults 3000 yen, Elementary school students 1000 yen, Seniors 2500 yen / One-time lift ticket: Adults 500 yen, Elementary school students 300 yen, Seniors 500 yen
■Rental fee: Ski and snowboard set: Adult 1 day 3,000 yen, Child 1 day 2,000 yen…
Togari Onsen Ski Resort