Takada Castle Site Park: lighting up the cherry blossoms and castle!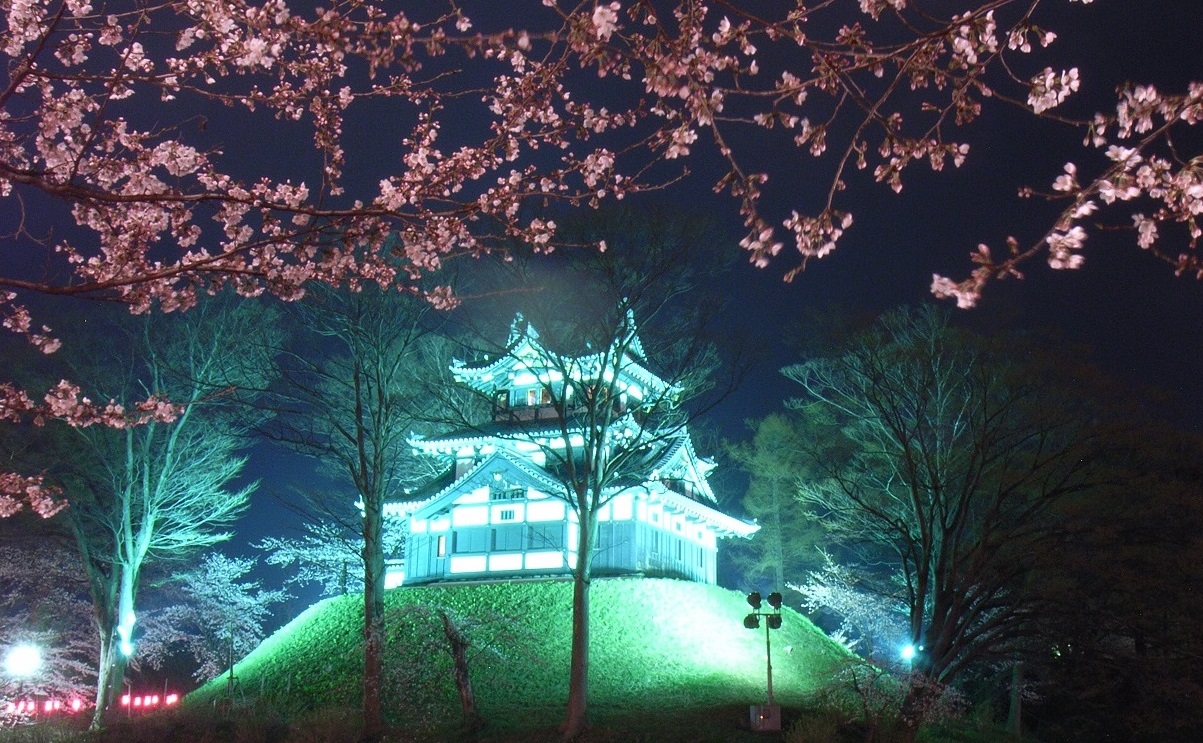 In response to the rules for the preventing the spread of the new coronavirus, Joetsu City in Niigata Prefecture has announced that it will cancel some of their major spring event; Takada Castle Site Park Cherry Blossoms, and reduce the size.
The lighting of lanterns to illuminate the night cherry blossoms and Takada Castle will be carried out as usual, but there will be no new stores or product exhibitions this year.
* Yukiguni Journey will deliver a live camera that allows you to see the flowering status of Takada Park in real time in the near future. Please use our live camera to check the flowering status.
The 95th Takada Castle Site Park Cherry Blossom Festival 
 [Activities to be canceled]
・ Various events (lighting ceremony, fireworks launch, cherry blossom viewing parade, sakura stage etc.)

 ・ Establishment of product stores and stalls.

 ・ Lighting up of the Sakura Road.

 ・ Shuttle bus operation.
 [Usual scheduled events]
・ Lighting up of the lanterns.

 ・ Lighting up of Takada Castle.

 ・ Open temporary parking lot.

 ・ Cherry blossom party headquarters and first aid station.
 ■ Light up: April 1st, 2020 ~ ※ Lighting date may be moved forward depending on the flowering situation.
 ■ Venue: Takada Castle Site Park, Joetsu City, Niigata Prefecture
 ■ Inquiries: Kanoukai Headquarters Telephone: 025-530-7403 (only during the exhibition period)
  Click here for details⇒http: //www.joetsu-kanko.net/kanoukai/
Takada Castle Site Park Cherry blossom forecast …



Flowering forecast Friday, March 27th.
Full bloom forecast Thursday, April 2nd.
95th Takada Castle Site Park Cherry Blossom Festival