Would you like to enjoy the atmosphere of a snowy country?
Reservations for the January and February winter special service of the Echigo Tokimeki Railway resort train "Snow, Moon and Flowers" will begin on September 8th (Wednesday).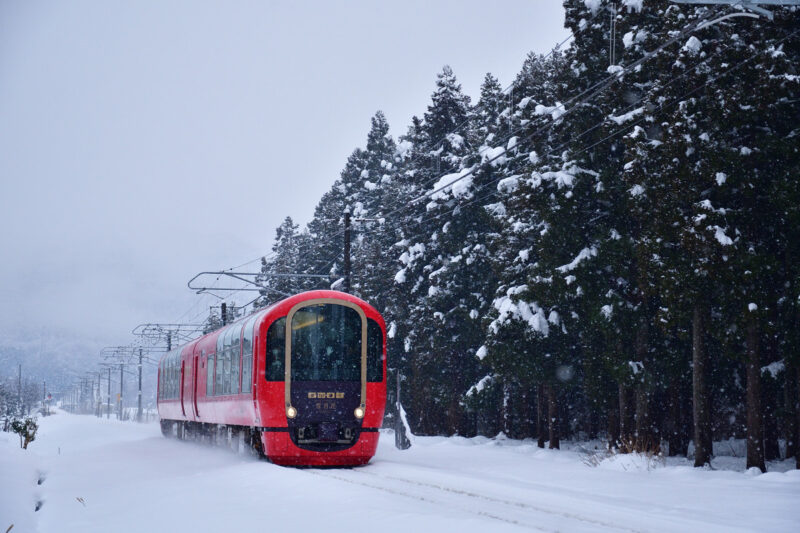 Image during operation
Snow, Moon and Flowers is a resort train with one of the largest wide train windows in Japan, which runs between Joetsu, Myoko, and Itoigawa, mainly on weekends and holidays, so that you can enjoy the natural scenery along the line.
From January 8th to February 27th, 2022, the "Takada Course" and "Arai Course" will be operated specially in winter. The "Takada Course", which tours the charming castle town of Takada, where many precious ganki townhouses still exist, the "Kanzuri" traditional seasoning, and the "Arai Course", which visits a sake brewery founded in the late Edo period, are very popular every year. is.
---
[Takada Course] Ganki Street Tour in Snow Country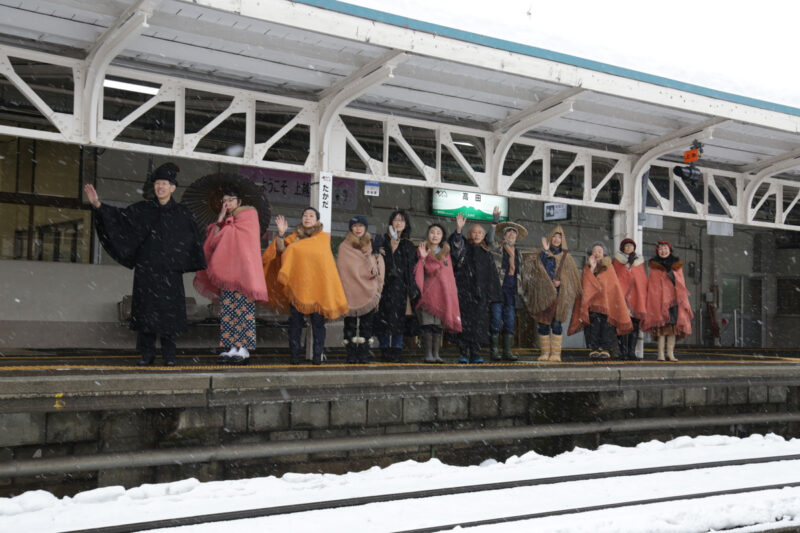 Tour image

Operating time
[Takada Course] Ganki Street in Snow Country Tours
Change to a bus at Takada Station and tour the castle town of Takada by bus. Passing in front of Takada Castle Ruins Park, which is known for the three major night cherry blossoms in Japan, you will head to Japan's No. 1 Kariki Dori and Japan's oldest active movie theater "Takada Sekaikan". Ganki Machiya will be a daily guide to "Machiya Museum Takada" or "Machiya Exchange Center Takada Komachi".

■ January service days: 8th (Sat), 9th (Sun), 15th (Sat), 16th (Sun), 22nd (Sat), 23rd (Sun), 30th (Sun)
■ February service days: 5th (Sat), 6th (Sun), 19th (Sat), 20th (Sun), 26th (Sat), 27th (Sun)
■ Price: 21800 yen (tax included)
---
[Arai course] Kanzuri snow bleaching experience and sake brewery tour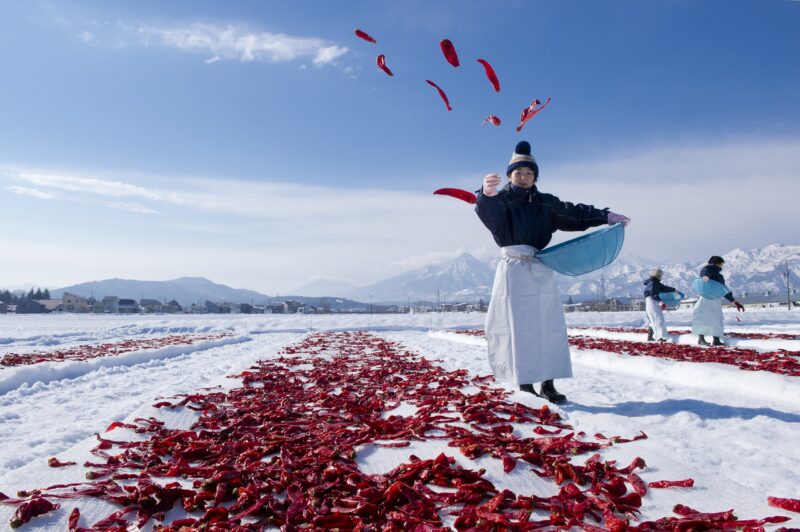 [Arai course] Kanzuri snow bleaching experience and long-established sake brewery tour
Experience the preparation of the traditional seasoning "Kanzuri" that is handed down in Myoko City. After that, visit the historic buildings and warehouses at "Kimi no I Sake brewing" along the old Hokkoku Highway Araijuku Highway. You can also enjoy tasting the recommended sake.
■ Operating days: January 28th (Friday), 29th (Saturday), February 4th (Friday)
■ Price: 21800 yen (tax included)
---
Echigo Tokimeki Resort Yuzuki Hana Winter Special Service [Takada Course] / [Arai Course]
■ Reception starts: September 8th (Wednesday) 9: 00-
■Internet reservation site:https://reservation.echigo-tokimeki.co.jp/
■Telephone reservation / inquiry: Snow, Moon and Flowers Reservation CenterTEL025-543-8988(受付時間: 平日のみ9:00~17:00)
■Echigo Tokimeki Railway HP