Focusing on the recent boom in camping, we cover all campgrounds operating in the Joetsu area. In addition to detailed information on each campsite, the editorial department recommends places to stop by. Whether you are looking for a family camping trip or a solo camping trip to enjoy your time to the fullest, we are sure you will find something to suit your needs. Why don't you go out and enjoy the great outdoors?
【Open May 1-Nov.】One of the best river terraces in Japan! The campground with a great view also offers a full menu of hands-on activities!
It is a 15-minute drive from National Route 117 via Prefectural Route 284. The campground is located about 600 meters above sea level on the outskirts of Tokamachi City near Tsunan Town.
The campground has three tent sites with a total of 35 tents, five cottages, and 10 auto sites with AC power, making it easy for even outdoor novices to use.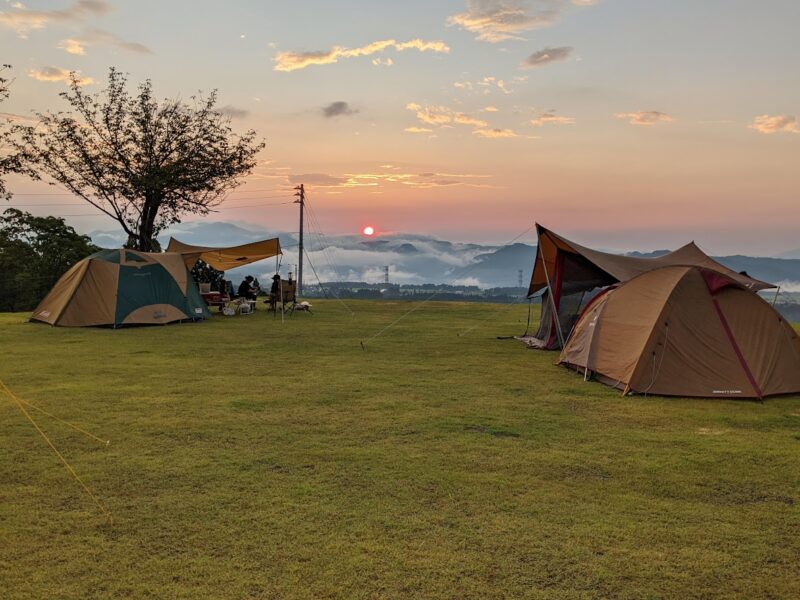 Tent Site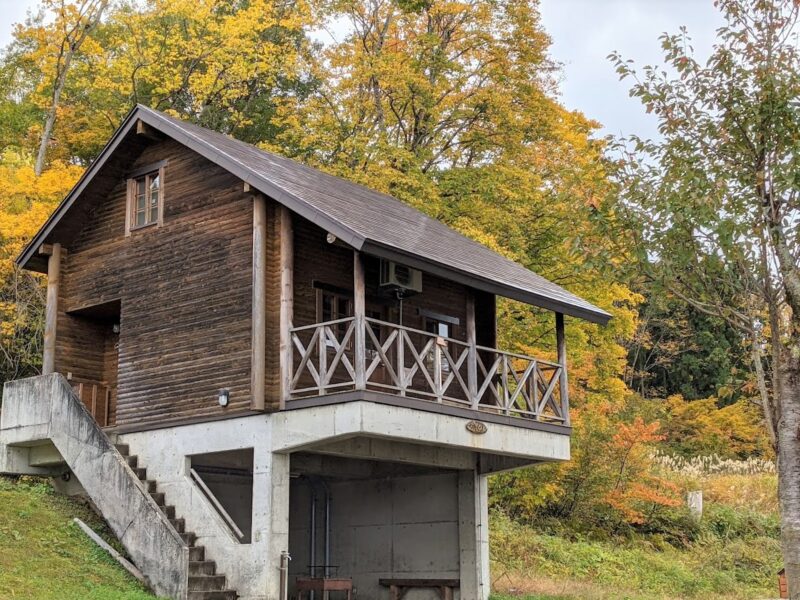 cottage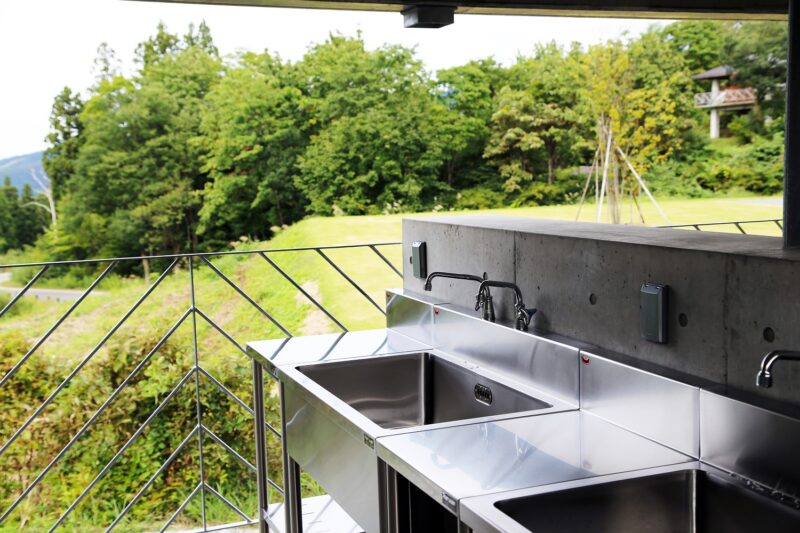 sanitary wing
The Mt. Kiyota Campground is managed by the NPO GGG. The campground has an administration building with a store, showers, and coin-operated laundry, a sanitary building with cooking facilities and toilets, a separate toilet building, two cooking facilities, and a gazebo with magnificent views. Of course, a full range of camping equipment is available for rent. Free Wi-Fi is also available. New for the 2023 season, a women-only shower building has been built next to the Miharashi Building for the safe use of women and children.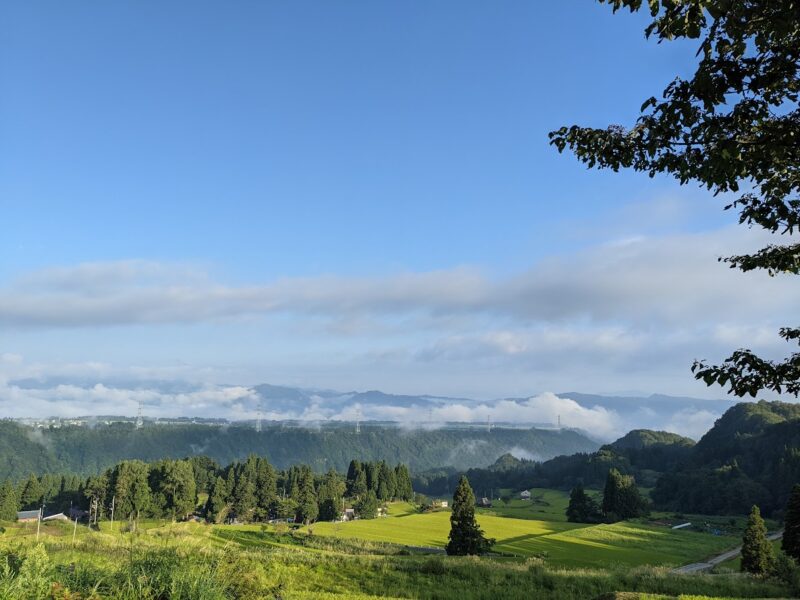 One of the charms of this campground is the view from the campsite. The terraced rice paddies of the Kiyotayama village below, the Shinano River beyond, and the river terraces formed by tributaries of the Shinano River, said to be the best in Japan, are all worth seeing. Beyond that, visitors can enjoy views of the mountains bordering Niigata and Nagano prefectures, Mount Yone and Mount Kurohime overlooking the Sea of Japan, and on a clear day, Mount Myoko and Mount Hiuchiyama.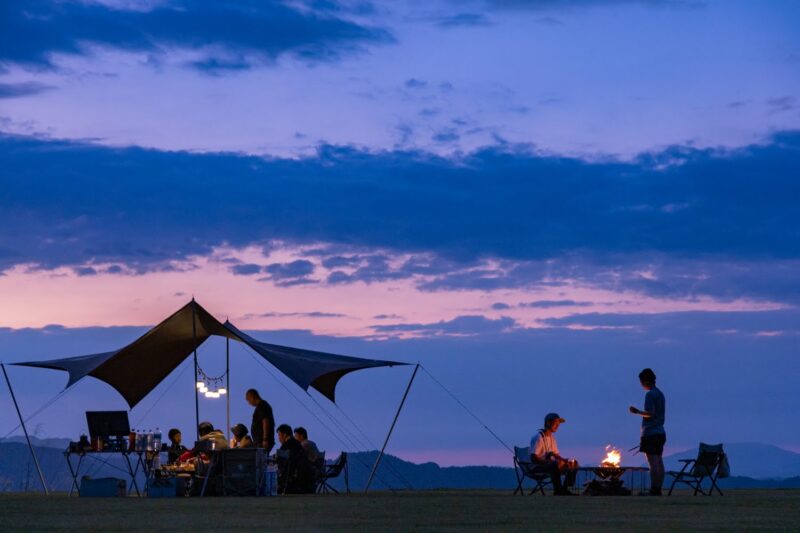 The surrounding environment also allows you to experience the beauty of each season as only a campground rich in nature can, with double cherry blossoms in spring, fresh greenery in summer, and autumn leaves in fall. The unobstructed surrounding area is also a highlight of the campground, providing a star-filled night sky.
Here, you can enjoy a variety of hands-on activities by making reservations in advance, such as pottery making using a shichirin (a seven-wheeled pottery wheel), chopping wood, skewering and salting mountain trout, wood crafts, asparagus harvesting, downhill cycling, and rafting on the Shinano River.
With the renewal, a new high season fee plan has been added for FY2023, and parking adjacent to Tent Sites 1 and 2 is now available for a fee on a reservation basis. For details, please check the "Facility Fees" and "Fee Calendar 2023" on the website.
< DATA>
■Opening Period: May 1, 2023 – early November (subject to snowfall conditions)
■Reception:Online reservation or reservation by phone is required.
Check-in: 13:00-17:00 / Check-out: 10:00
■Rates: Tent sites: Accommodation charge (per person per night) High school students and older: 1,500 yen (C), 2,000 yen (B), 2,500 yen (A), Elementary and junior high school students: 1,000 yen (C), 1,500 yen (B), 2,000 yen (A)
*Auto sites and cottages are extra. Please check the website.
■Parking lot: Approx. 50 cars (tent site adjacent parking lot *basic 1000 yen charged)
Mt. Kiyota Campsite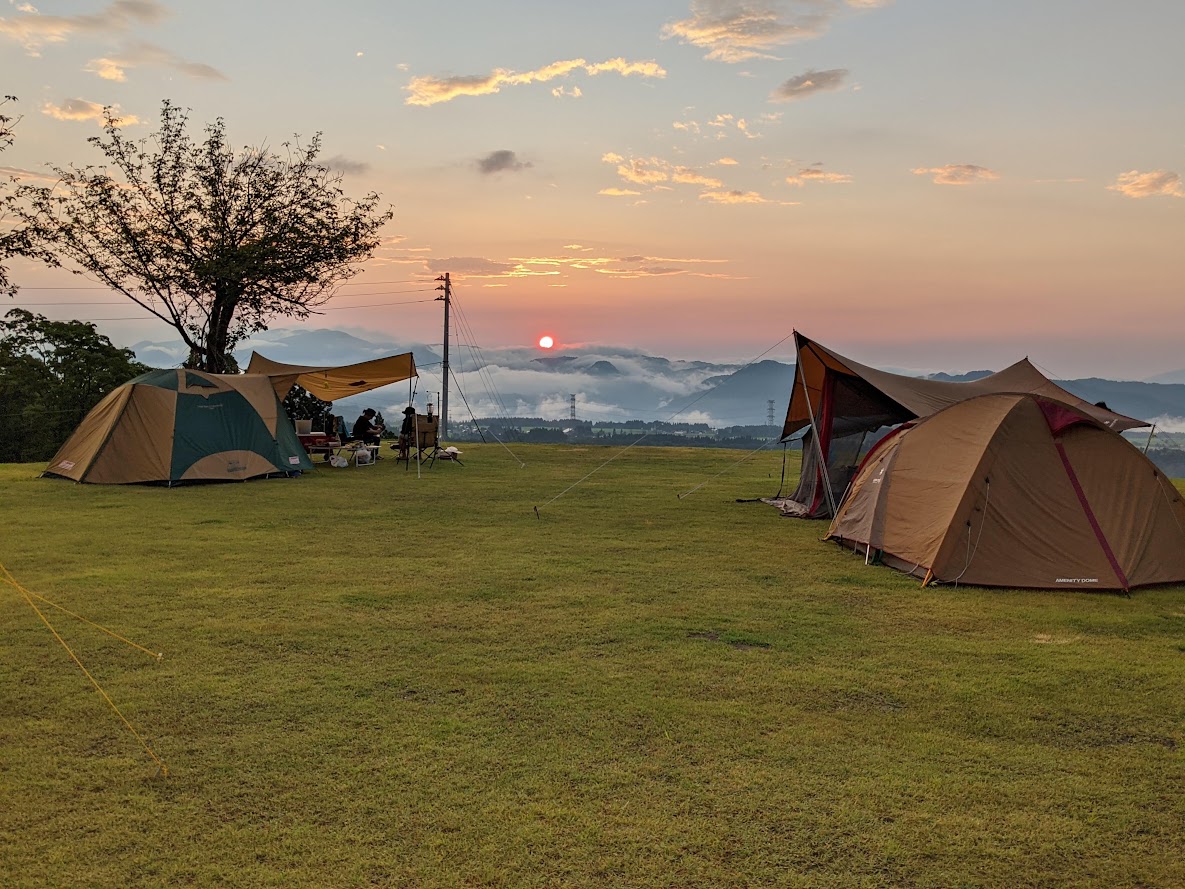 ■Opening period: May 1, 2023 - early November (subject to snowfall conditions)
Address: 1742 Kiyotayama Ki, Tokamachi City, Niigata Prefecture
Tel: 080-9415-1501(8:00-17:00 during business hours)
Access: 〈car〉40 minutes from the Shiozawa-Ishiuchi IC on the Kanetsu Expressway
URL: https://ggghibli.org/camp/seidayama-camp/